Our team at Community Evangelical is made up of passionate individuals who are dedicated to serving our community and spreading the love of Christ. Each team member brings unique gifts, talents, and experiences to our ministry. We are committed to working together to positively impact the lives of those around us. Get to know our team below and feel free to contact us if you have any questions or would like to connect!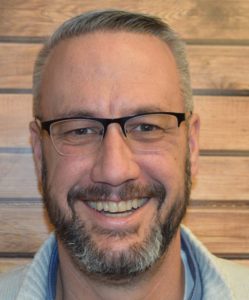 Pastor Mike Snedeker
Lead Pastor
Pastor Mike has been on staff at Community since the church started in June of 1996. He began as the youth pastor and had served in numerous roles in the church before becoming the third lead pastor in 2012. Mike's desire is to see people orient their lives to Christ through the work of the Holy Spirit and the Word of God and see them live in obedience to him in every way. Mike has been married to his amazing wife, Beth since November of 1994. They have two adult children, Allysa and Cassidy. Besides spending time with Beth, he loves riding his bicycle, working on projects around the house, and fly fishing.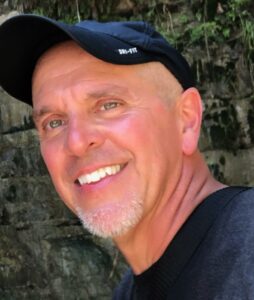 Pastor Tim Sanger
Pastor of Student Ministries 
Pastor Tim has been on staff at Community since 2015. He has been serving youth and their families for over 30 years. He is a graduate of Penn State University, Jerusalem University College, and Evangelical Seminary. He loves discipling middle and high school students and leading short term mission trips. He and his wife, Sherry, have two children (an adult daughter and a teenage son). Sherry volunteers in our youth ministry. Tim enjoys gathering with friends and family, swimming, running, hiking, reading, music, the outdoors, and traveling.
Karen Blanchard
Director of Worship Arts
Karen joined the Community Evangelical Church staff in March of 2016. She graduated from Temple University with master's degrees in vocal performance and choral conducting. Her desire is to equip the Church to use their God-given gifts and talents as their true act of worship to glorify and bless God. When not leading worship, Karen can be heard singing with the Grammy-winning chamber choir, The Crossing. She loves taking walks and traveling with her husband, Tom, as well as visiting her kids Amelia and Justin (and his wife Anna) in Greensboro, North Carolina.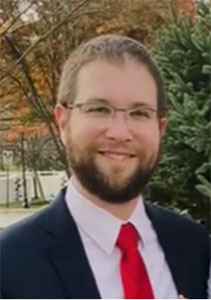 Doug Shuey
Pastoral Resident
Pastor Doug has been on staff since 2023. Prior to working at the church, Doug taught music and math in the Wyomissing and Muhlenberg School Districts. A teacher by trade, Doug loves teaching people about the God we worship and His Scripture. He is married to Sarah, and together they have an adorable daughter (Ella). Doug enjoys reading, watching baseball, playing pickleball, and all things technology.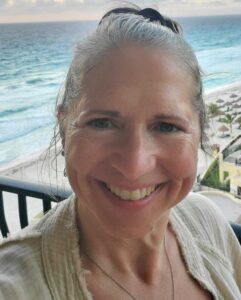 Jodi Avanzato
Church Secretary
Jodi joined the staff at Community Evangelical Church in February 2023. She has been a church administrator in churches since 1992. Jodi enjoys spending every Friday with her dad shopping at BB's and eating dinner out with him, and hanging out every Saturday with her two grandsons, Nolan and Jude at the farm.  Her favorite things are spending time with family and friends and loves the beach and Disney.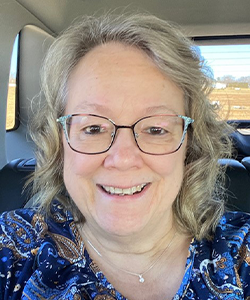 Lois Wentzel
Church Administrator
Lois joined the staff as Church Administrator in January 2023. She also, in January, retired from her job of 23 years at UGI. Lois came to work at the church because she feels it is the time in her life to start serving the Lord here at her church. She is a wife, a mother & a Nana and loves every minute she spends with her family! On Friday nights she spends time with her husband and Uncle for dinner and many games of Rummikub. Lois loves going to Lititz and to NY to see her sister-in-law.
Katy Meszaros
Director of Children's Ministry
Katy joined the staff as Children's Ministry Director in November 2023. She previously worked as library director and children's ministry director at an international Bible college in Hungary. That is where she met her Hungarian husband, whom you might recognize by his moustache. They welcomed the coolest kid ever in 2015 and the sassiest little princess in 2018.
Katy enjoys reading anything and everything. She loves creative pursuits and recently taught herself how to crochet. But her strongest passion is teaching kids about Jesus and how awesome he is.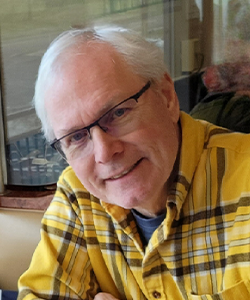 Cary Whiteley
Treasurer
Cary has been the Treasurer since the church began in 1996. He retired from his full-time job as a tax accountant in 2022 and has become a more integral part of the staff since his retirement. He is married to Lisa, and they have two adult sons and two beautiful grandchildren. Cary enjoys bowling, golf and traveling.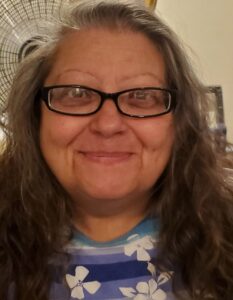 Karon Wolf-Brosey
Member Care Coordinator
Karon was the Church Secretary (Since 2011) and is now the Member Care Coordinator (May 2021). Karon uses her spiritual gifts of exhortation and mercy to serve the church family in keeping them connected and loved. She is a wife, a mother, and a grandmother, and feels blessed to fulfill each of those roles in life! Whether trying a new recipe or writing in different forms, her creative hobbies are inspired by love. She hyphenated her name when she married, as a gift to her father, since she had no brothers to carry on the Wolf name.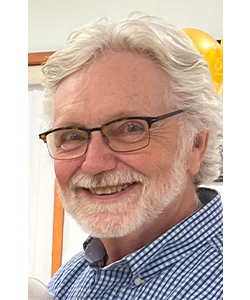 Steven Schwoyer
Organist
Steve has been on staff at Community serving with his musical talents for over 20 years. In addition to his service in music and worship, Steve is a retired music educator. He received his undergraduate and graduate degrees from, West Chester University. His hope each week is that his music is not solely a performance as entertainment but serves as a ministry of God's Word through focusing on the lyrics of the arrangements of hymns he plays. Steve also volunteers his time participating in organizations that raise funds for families in need within the Topton Area School District. He enjoys taking his dog, Aggy, on long walks, maintaining a healthy lifestyle, gardening, getting together with friends, and accompanying various vocal groups.
Services
Traditional | Sun 8 AM 
Contemporary | Sun 10:45 AM
Address
51 Green Valley Road
Sinking Spring, PA 19608