Find a band of brothers. Get support through all of life's turns.
Community Evangelical Church in Sinking Spring, PA
At Community Evangelical Church, we understand that being a man in today's world can be tough. That's why we offer a place where men can come together to grow in their faith, build meaningful relationships, and find support in all areas of life. Our Men's Ministry provides a Christ-centered community where you can be yourself and connect with other men who understand the unique challenges you face. Whether you're looking for a group Bible study, accountability partner, or just a place to relax and hang out, we've got you covered. Join us and discover the brotherhood that comes from walking together in faith.
Unleash Your Inner Warrior: Every Man a Warrior Men's Ministry
Calling all men! Step into your God-given purpose with our Every Man a Warrior Men's Ministry at Community Evangelical Church. Join us as we explore faith, brotherhood, and personal growth in a supportive, Christ-centered environment. Through engaging Bible studies, small groups, and mentorship opportunities, you'll build strong connections and develop the skills needed to face life's challenges with confidence and courage. Embrace your role as a spiritual leader and transform your life, family, and community. Are you ready to unleash your inner warrior? Contact us at [email protected] to get involved and make a lasting impact for God's kingdom.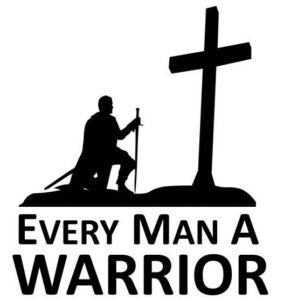 Forge Your Legacy: Men of Iron Mentorship Ministry
Become the godly leader you were destined to be with our Men of Iron Mentorship Ministry at Community Evangelical Church. Embark on a transformative journey as you forge lasting bonds with like-minded men and grow in your faith. Our one-on-one mentorship program provides guidance, encouragement, and accountability, empowering you to thrive in your personal life, family, workplace, and community. Stand strong in your spiritual journey and leave a legacy of faith and leadership for generations to come. Are you prepared to forge your legacy? Get in touch with us at [email protected] to begin your Men of Iron experience and make a lasting impact for Christ.
Services
Traditional | Sun 8 AM 
Contemporary | Sun 10:45 AM
Address
51 Green Valley Road
Sinking Spring, PA 19608