Seasoned Citizens: Embracing Wisdom and Fellowship
Community Evangelical Church in Sinking Spring, PA
At Community Evangelical Church, we cherish the wealth of wisdom and experience that our "Seasoned Citizens" bring to our community. Our Seasoned Citizens ministry is dedicated to providing engaging activities, spiritual growth opportunities, and warm fellowship for our more experienced members. We believe that every stage of life is valuable and should be celebrated, and our Seasoned Citizens ministry is designed to uplift, encourage, and foster meaningful connections among our mature members. Join us in embracing the joy of lifelong learning, service, and friendship as we continue our journey of faith together.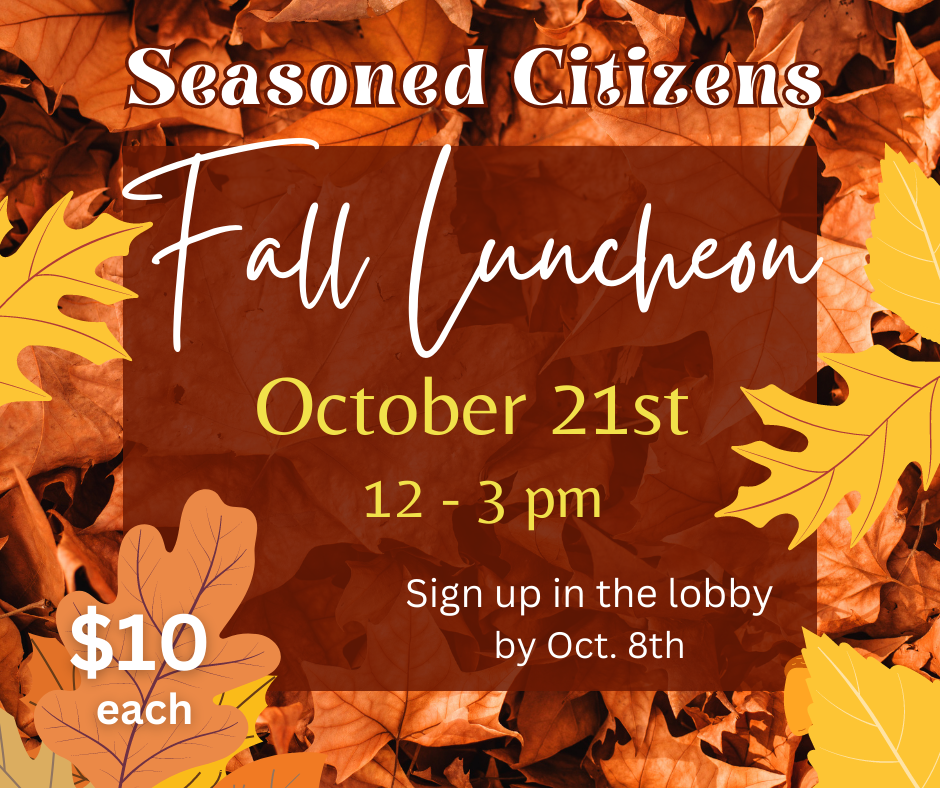 Fall Luncheon
It's time for our Seasoned Citizens Fall Luncheon.  Come enjoy an entertaining magic show as we dine on PA Dutch Potpie, pepper slaw and a variety of delicious desserts.  It's bound to be a fun time for all, so sign up before October 8th!  Cost is $10 per person.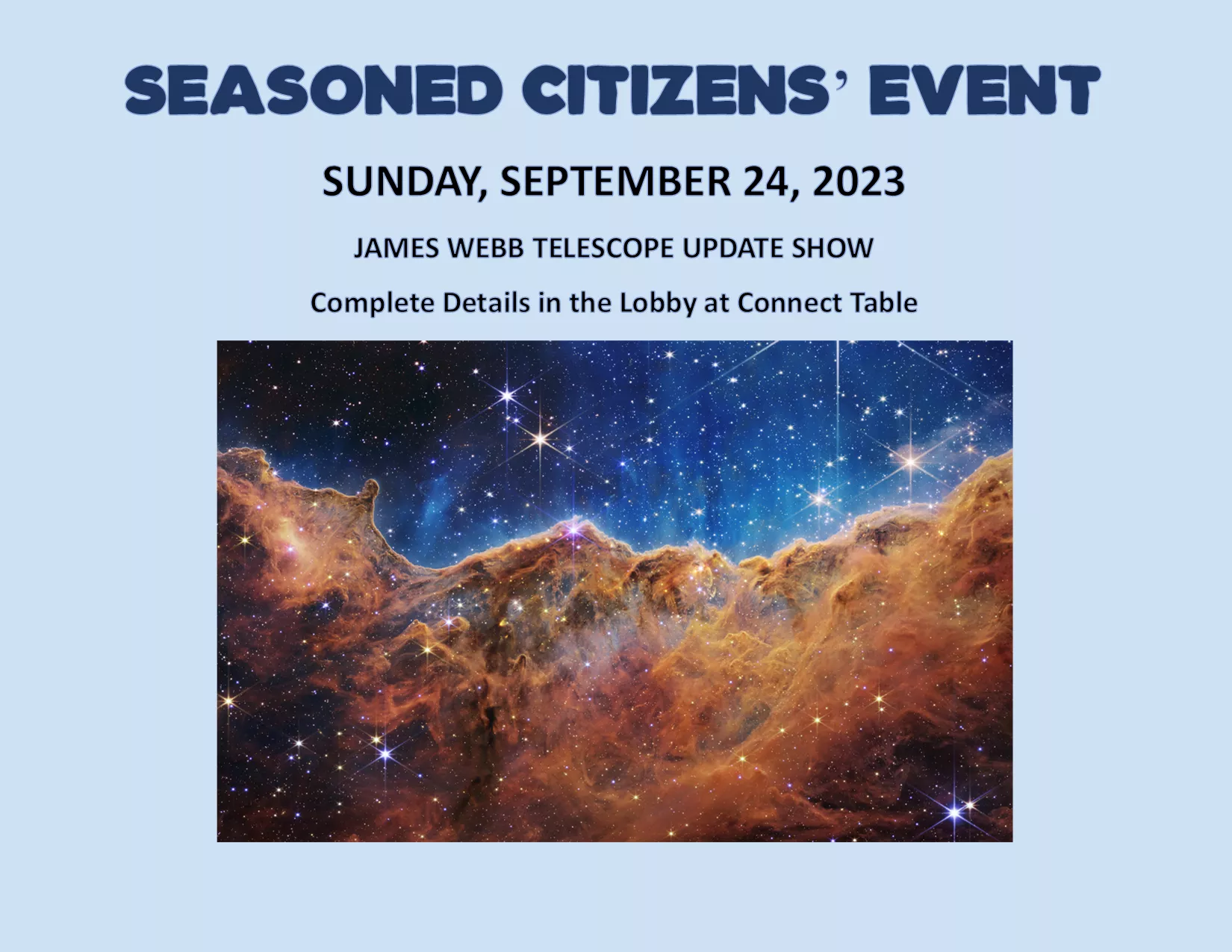 Grab the most stellar seat for a specially curated planetarium show that features the most up-to-date images and data from the James Webb Telescope.
Show starts at 5 PM.  You must arrive 15 minutes BEFORE showtime to purchase your tickets. All tickets must be purchased at the ADMISSIONS DESK INSIDE THE MUSEUM.
Services
Traditional | Sun 8 AM 
Contemporary | Sun 10:45 AM
Address
51 Green Valley Road
Sinking Spring, PA 19608